EQUIPMENT YOU WILL
NEED FOR ONLINE
PIANO LESSONS!
UTILIZING TOOLS YOU PROBABLY ALREADY HAVE!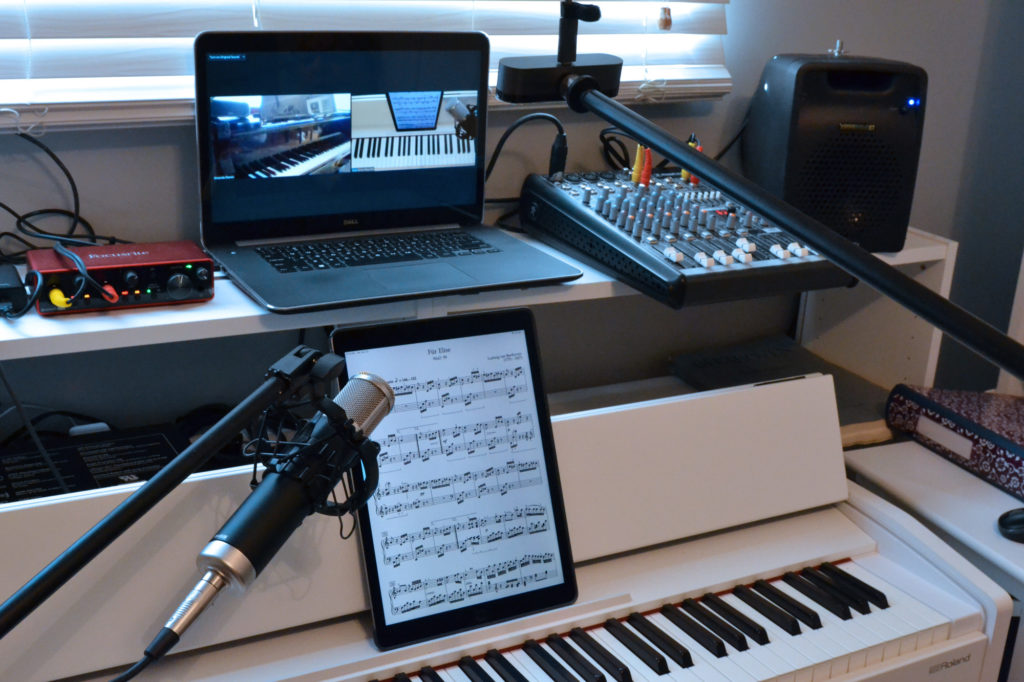 Recommended equipment setup: camera on student, camera on piano, laptop for connections, tablet for teacher view (optional if on computer).
Recommended view for secondary camera.
SOME NICE ADDITIONAL ITEMS
These items are very helpful, but are non-essential.
There are many resources to help you configure Zoom for your music lesson but we have found this site to be a great resource for Mayville's Piano Studio.
For a best experienced Piano Lesson please check out Zoom Software in Music Mode – Best Audio Settings by Music Repo.com.
You might additionally want to set up an instrument microphone for your piano. If using a keyboard, you may want to connect your keyboard to a USB audio interface to plug directly into your computer. A microphone or audio interface will allow us to hear you more clearly during lessons.