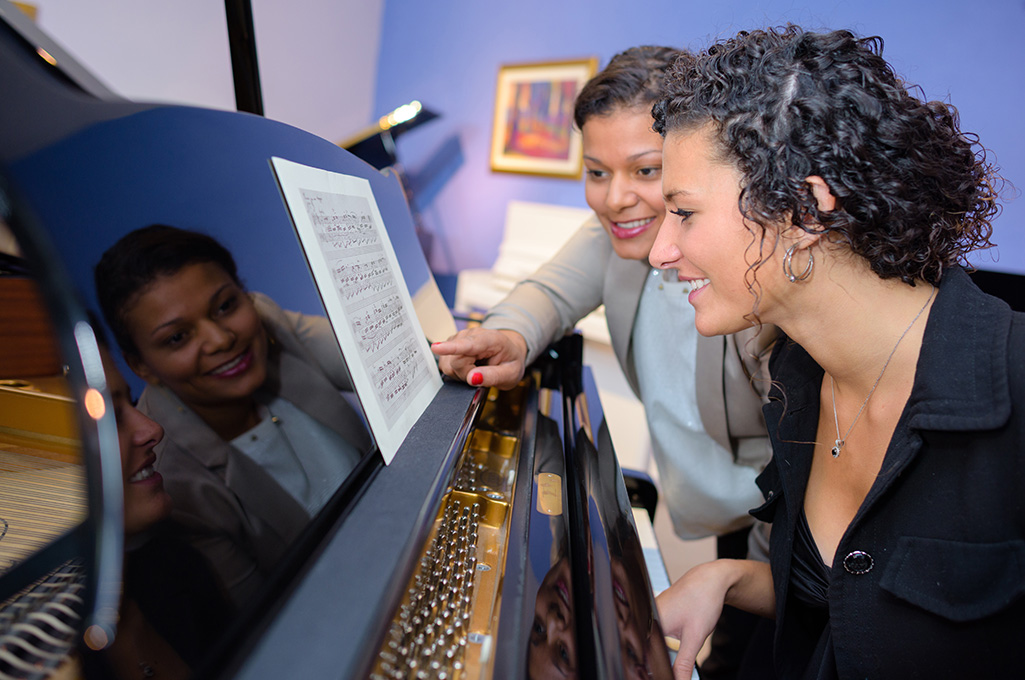 Why Learn to Play the Piano as an Adult?  & Is Now the Time to Start Online or In Studio Personalized Piano Lessons at Mayville's Piano Studio?
We at Mayville's Piano Studio believe this is the perfect time for adults to enroll in online or in studio personalized piano lessons.  With extra time on our hands, many adults are looking for activities such as piano lessons to bring joy, calmness, pleasure, enhance creativity, provide healing, relaxation and/or self care to their weekly activities.  Whether learning classical, pop, chording, religious, we have an individualized lesson plan just for you.  You will learn at your own pace and focus on music that is of interest to you.  We want your experience to help encourage a new skillset, develop and challenge your existing musical skills, as well as bring joy, healing, and entertainment into your weekly schedule.
If you are questioning if you would like to begin lessons as an adult, you are not alone!  Adults around the country are enrolling in music classes to rediscover or learn, for the first time, how to play the piano.  We have seen and heard of increased adult music lessons around the country in the past few years.
Mayville's Piano Studio offers both online and in studio piano lessons or a combination of both.  In studio students are happy with a personalize, in studio traditional approach.  Online students are now seeing the benefits of the online lesson.  Working adults can now connect online for their individualized lesson and be assured that they are not missing out on the in-person experience.  They can be assured to receive the individualized attention that they deserve without added travel to the teacher's piano studio.  Online students claim, "I am shocked how well online lessons work!"  Indeed, through technology you can now learn to play the piano in the comfort of your own home.  At Mayville's Piano Studio we are also proud to offer a combination of both in person/online lessons for those weeks where it is difficult to get to the lesson.  Whatever your preference, online, in studio, or combination of online/in studio piano lessons, Mayville's Piano Studio will be happy to work with you to create the ideal learning environment for your musical success.
We have heard many times from young adults:
"I need some time for myself. My job is stressing me out.
"I've raised my kids, worked to retirement and now I want to take time for myself. I think I deserve it!"
"I can now enroll in piano lessons without guilt.  I can't wait to get started. I'm glad I now have the time to make time for myself."
"I am so glad to be back, I only wish I had started lessons earlier."
"This is one thing that I truly look forward to in the week."
We can assure you that regardless of your age, adult students experience an instant joy and sense of accomplishment and pride when they rediscover or learn for the first time, how to play the piano.
We at Mayville's Piano Studio are thrilled that adults look forward to their tailored and personalized online or in studio piano lessons.  Imagine, you can learn a new art, further develop your musical ability, connect on a personal level, enhance creativity, and have fun, yes, have fun, all while learning how to play the piano.